In this article, we'll show you how to:
You can also find our Top Tips for troubleshooting clock in/out.
---
Clock in/out via Time Clock attendance screen
The Time Clock will be displayed on a tablet or computer at your workplace, for clock in/out at the start and end of your shift. You may also need to clock out (and back in) for your break.
To clock in
Click your tile in the top row

Then

Enter your PIN or

Position your face within the camera field and click Capture.

You will be clocked in to your shift and your tile will move to the middle row of the Time Clock.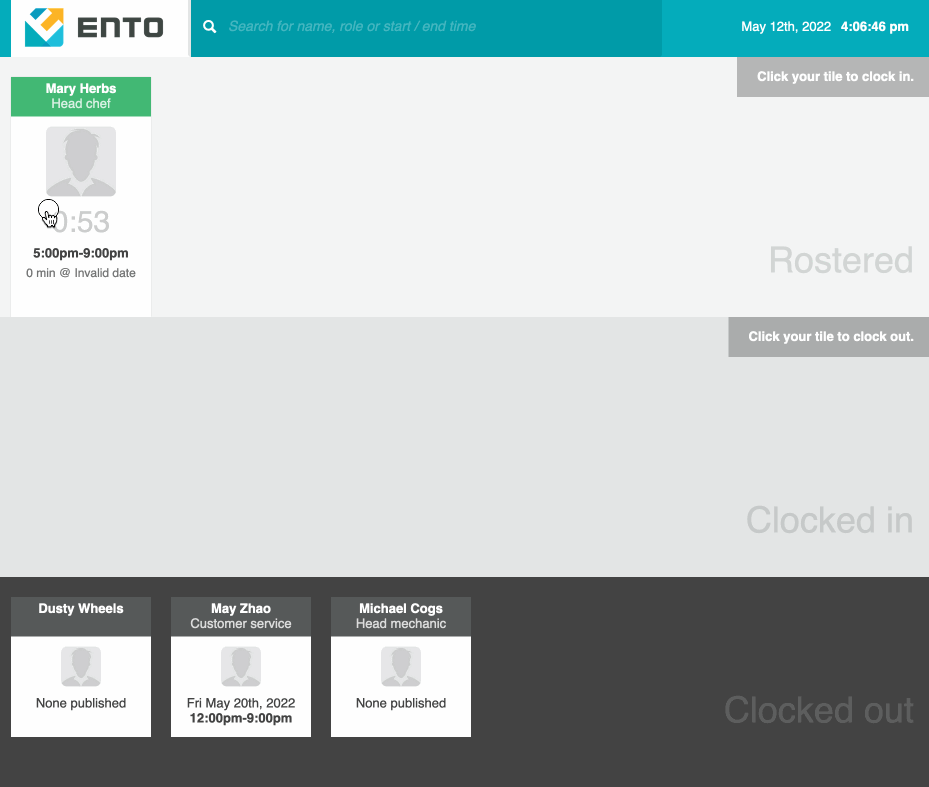 When it's time to go on break or clock out
Click your tile

Select Clock out or Go on break

You will be prompted to enter your PIN or take a photo of yourself.

Once you've entered your PIN or captured a photo, you will be clocked out for your break or the end of your shift.
---
Ento Tip: First time clocking in? Enter any 4 digits to set your PIN and clock in.
---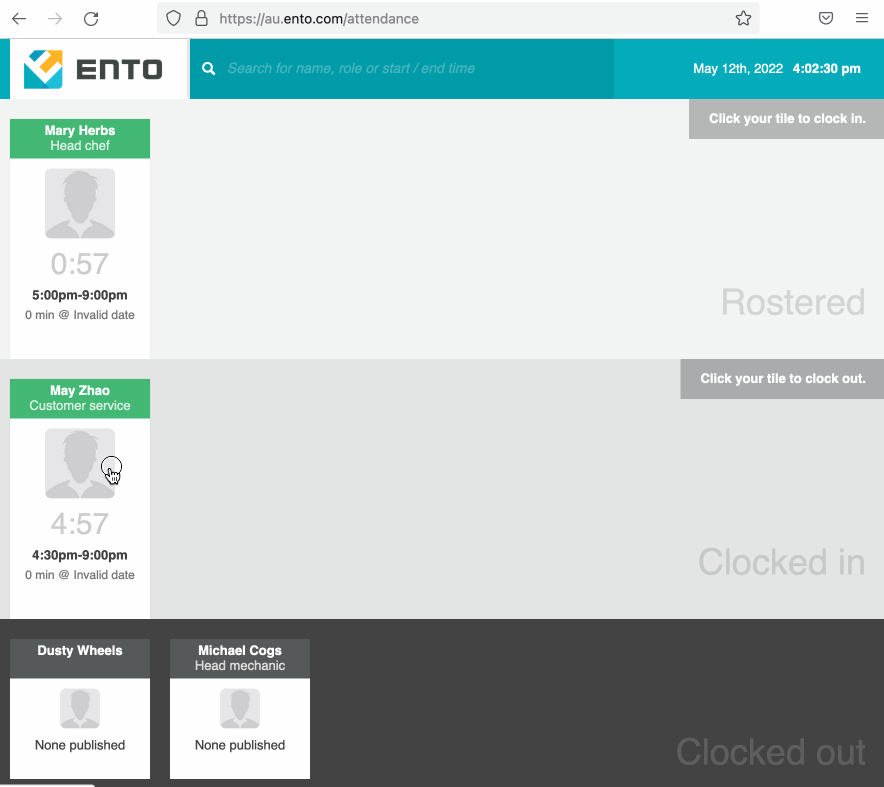 ---
Clock in/out via the Ento Employee area
To clock in via the Ento Employee area:
Login to the Ento Employee area via the webpage or app

Click the green Clock in button

If your Organisation collects your GPS location for clock in/out, you may be prompted to allow the app or browser to send your location.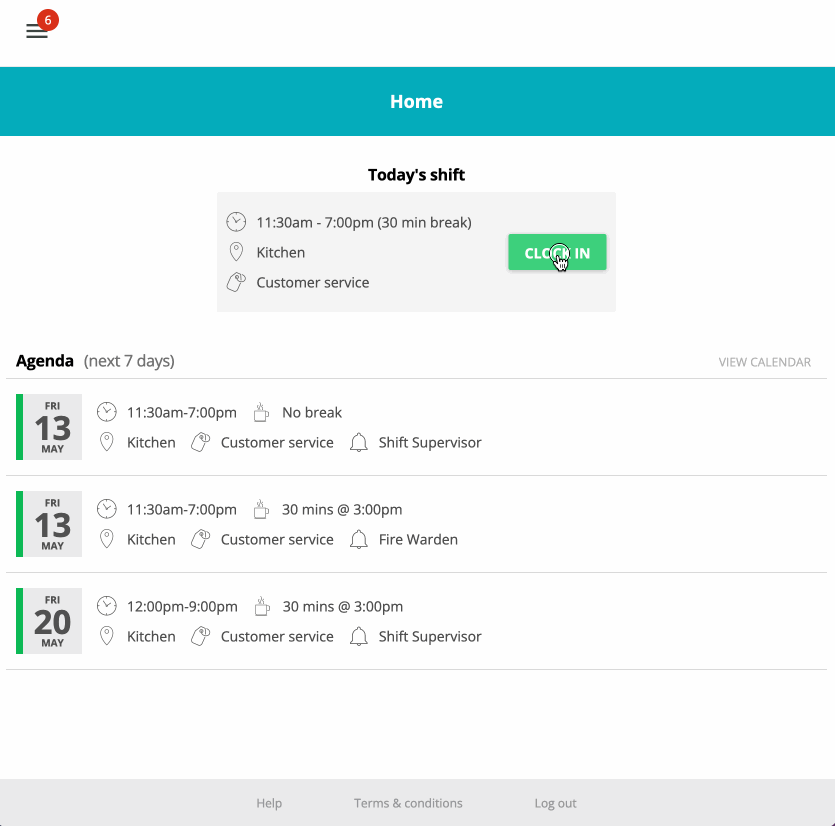 To clock out via the Ento Employee area
Click the red Clock out button.

Depending on your Organisation's settings, you may be

Asked to confirm the length and time of your break

Shown a note to remind you of other actions you need to take at the end of your shift

Prompted to enter a note for your manager, if you clocked in or out early or late, or worked a different length of time overall than your scheduled shift.
---
Top Tips
No shifts available for clock in/out?
Double check your scheduled shifts, to make sure you have the day and time correct.

Shifts generally become available for clock in/out, 6 hours before and after the scheduled start and finish time. If you've been called in earlier or stayed back more than 6 hours, your Time Clock tile will be greyed out. Let your manager know, so they can adjust your timesheet.

Not all Organisations require employees to clock in/out of shifts - if you're not sure, check with your manager.