If an employee is usually expected to work on a specific day, there is likely to be a shift on that day in their work schedule in the staff profile.
If the roster is created without a shift on that day, there will be an indicator on the roster that a shift is expected based on the person's work schedule, as follows: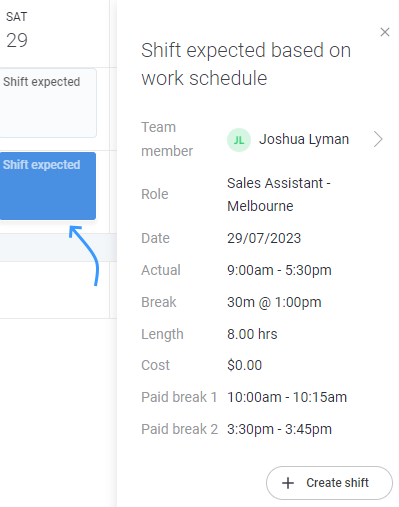 This might occur if:
a roster is created without automatically creating shifts from the employee's work schedules
an employee's work schedule is updated so that on the corresponding rostered day, the employee is now expected to work (based on their new schedule)
---
Add a shift where one is expected
To add a shift on the day where one is expected, simply click the + Create shift button on Shift expected.
Select shift expected
Click the + Create shift button
The shift details will pre-populate with the start and end time as per the shift on the work schedule
Save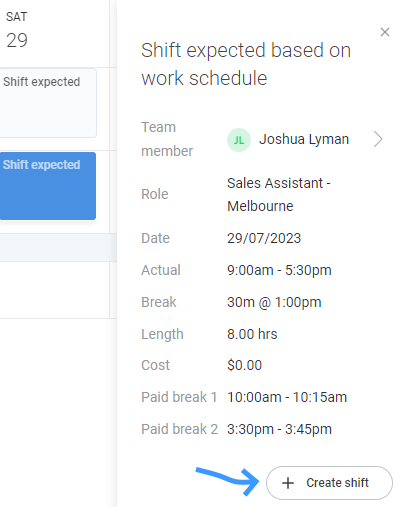 The shift will now appear on the roster in place of the Shift expected indicator.